UCL's Polar Science Group is a founding member of the UK's NERC Center for Polar Observation and Modelling (CPOM). CPOM, which is now part of the British Antarctic Survey (BAS), originated at UCL in 2000 and comprises leading polar science groups from the universities of Leeds, Reading, Bristol, Lancaster, Swansea, Exeter and UCL, collaborating on UK national programmes of polar science research.
Scientists from UCL's Polar Science Group currently also lead a number of major international cryosphere research projects from the European Space Agency (ESA) and other agencies.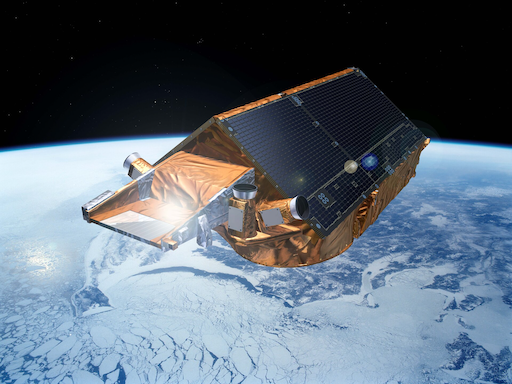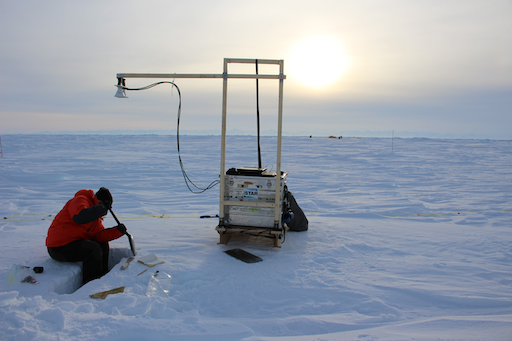 Our group is at the interface between remote sensing, field and laboratory work and climate modelling. We build on our pioneering work on satellite altimetry of the polar regions with the launch in 2010 of CryoSat-2 to develop a wide suit of remote sensing techniques to investigate changes in the cryosphere and polar oceans. We have developed several sea ice model parameterizations that have now been incorporated in a variety of Global Circulation Models (i.e. Met Office) and assimilate our satellite observation into operational forecasting systems. We are leading regular field work campaigns (i.e. MOSAiC Arctic expedition) and develop new instruments to probe in-situ characteristics of the snow and sea ice and validate models and satellite data. Finally, we are performing laboratory experiments in polar conditions in our cold room facility in the Department of Earth Sciences.
Latest Group News
14-Sep-2022
An important new study was published in Nature by J.Landy et al (including M.Tsamados, J.Stroeve from UCL) : A year-round satellite sea-ice thickness record from CryoSat-2
Checkout the BBC News story on how for the first time we can measure sea ice thickness during the Arctic summer months.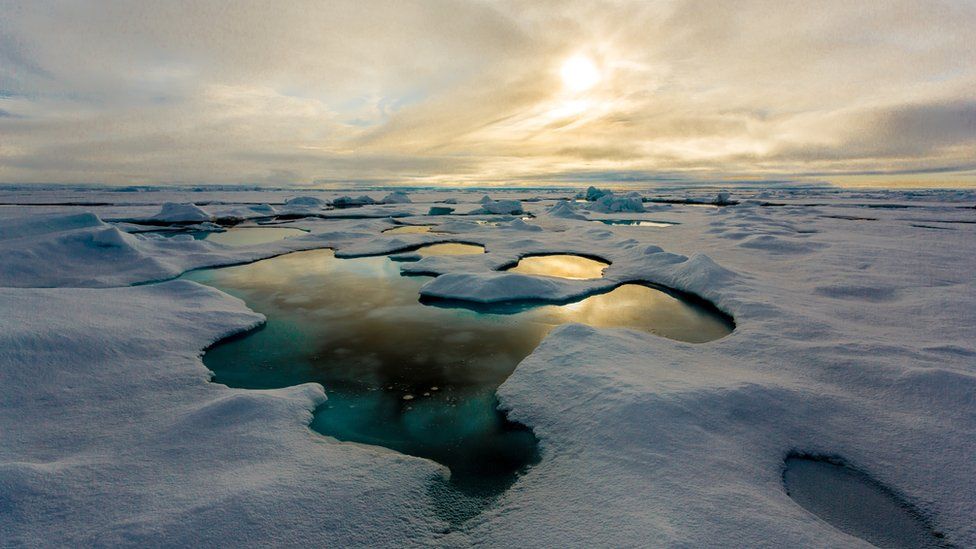 24-Jan-2022
Polar Science Group awarded new RCiF Funding to enhance group EO Data Server/Storage capabilities.
27-Dec-2021
Latest Group Data Products
Released: Jan 2022 -> Access Data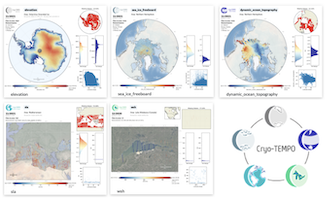 First full mission release of thematic CS2 products for land ice, sea ice, polar oceans, processed at UCL on behalf of ESA and the Cryo-TEMPO consortium.
Released: Oct 2021 -> Access Data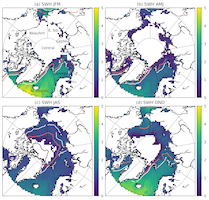 Released: Feb 2021 -> Access Data
Monthly fields of dynamic ocean topography (DOT) and geostrophic currents covering the West Antarctica region. Dotto et al. (2018) and Naveira Garbato et al. (2019)
Updated: Jan 2021 -> Access Data
Updated in 2021 to cover the full CryoSat-2 time period and spatial coverage. The data consists of monthly fields of dynamic ocean topography (DOT) and geostrophic currents covering 60N to 81.5N. Armitage et al, 2016.

Tweets by CPOM_news
Upcoming Events
The London Polar Group will be introducing all things sea ice at this event taking place just after the 2022 Arctic sea ice extent minimum.
23 September, at UCL. Register here.
Free online 4-week ESA course for people who want to learn more about how we use EO data to monitor the Earth's Cryosphere and the impacts of climate change on it: from sea ice to ice sheets & ice shelves, mountain glaciers, rivers & lake ice and snow. Lead by CPOM Director Andy Shepherd. Available now.
CPOM Cryochat Series
Internal - Occurs once very two weeks (diary invites circulated)